Skip to content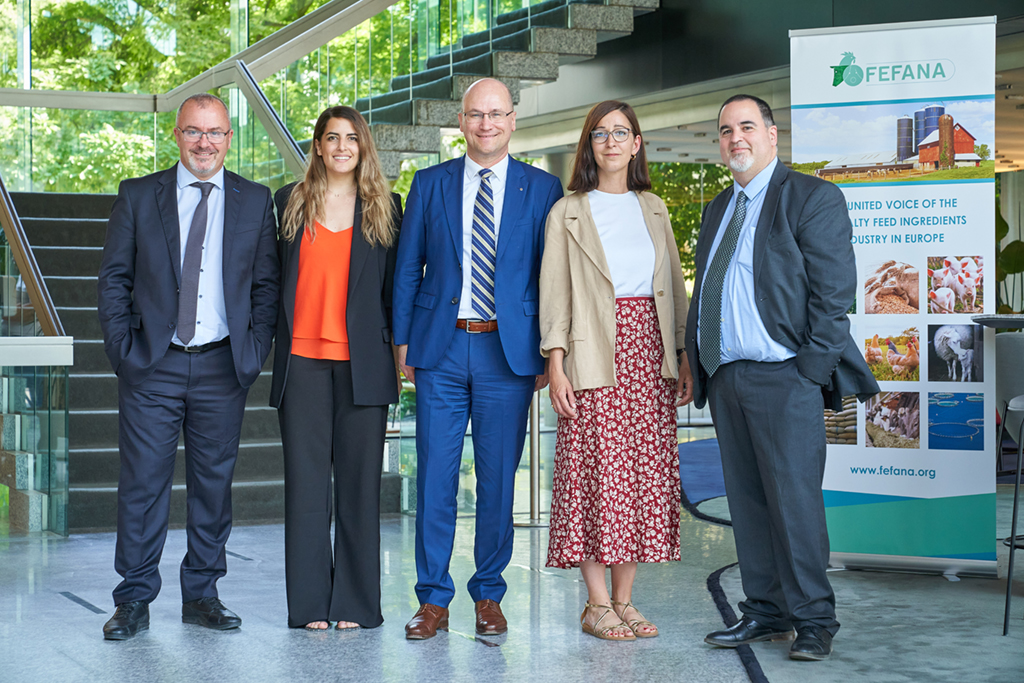 Secretariat
The FEFANA Team is at your service. Please find here below the list of our staff members and their responsibilities to help you find the right person to answer your query. Our team members speak the following languages: English, Finnish, French, German, Greek, Italian, Spanish and Turkish​.
Secretary General
Joerg has studied food science and technology and he also holds an MBA. He is responsible for the effective management of the affairs of the association including representing the interests of the FEFANA membership towards EU institutions and other stakeholders, supporting the Members, ensuring effective and efficient administration and providing leadership to the FEFANA staff team.
1
Technical and Regulatory Manager
Luca is a food technologist with a PhD in agri-food economy and extensive experience in regulatory affairs as well as in the livestock and meat industry. He is responsible for scientific/technical files relevant to the industry and follows up on feed and food regulatory developments impacting on the strategic interests of the FEFANA membership. Luca also provides support to and co-ordination of Expert Groups and advocacy of industry's interests through contacts with EU competent authorities.
1
Product Authorisation and Regulatory Manager
Alicia is an Environmental and Agricultural Engineer with profound working experience in the coordination of different EU-funded projects on food and feed safety. Alicia's main responsibilities are the project management and the follow-up of feed additive authorisation dossiers by consortia of interested companies under Regulation (EC) No 1831/2003 including preparation of technical and regulatory files, information and data management, administration and practical support. Alicia also provides support and co‐ordination of Expert Groups and advocacy of industry's interests through contacts with EU competent authorities.
1
Technical and Regulatory Officer
Tula is a qualified lawyer from Northern Cyprus. She holds two Master degrees in European Law from Cardiff University in the U.K. and from the College of Europe in Belgium. Among her previous working experiences in the EU are a traineeship at the European Ombudsman and at the Legal and Assurance Unit of EFSA. There she supported the public access to documents (PAD) team and the legal advice team on the implementation of the General Food Law. Prior to these experiences, she has also worked as a paralegal in the IP department of one of the leading Solicitor firms in Cardiff.
1
Office Manager
Oscar holds a degree in accounting and has a long experience in working for international and EU trade associations, particularly maintaining their IT tools. He is responsible for ensuring the optimal functioning of the FEFANA back office, including maintaining FEFANA's database, invoicing, updating the website and the extranet, dissemination of meeting materials, technical supporting to communications and meetings and events and making sure the organisation is using the most efficient tools for the tasks which need to be accomplished.
1
Want to join Fefana ?
Become a member.